Welcome to the Helen & Andy Thall's Web Page web site. It is always under construction.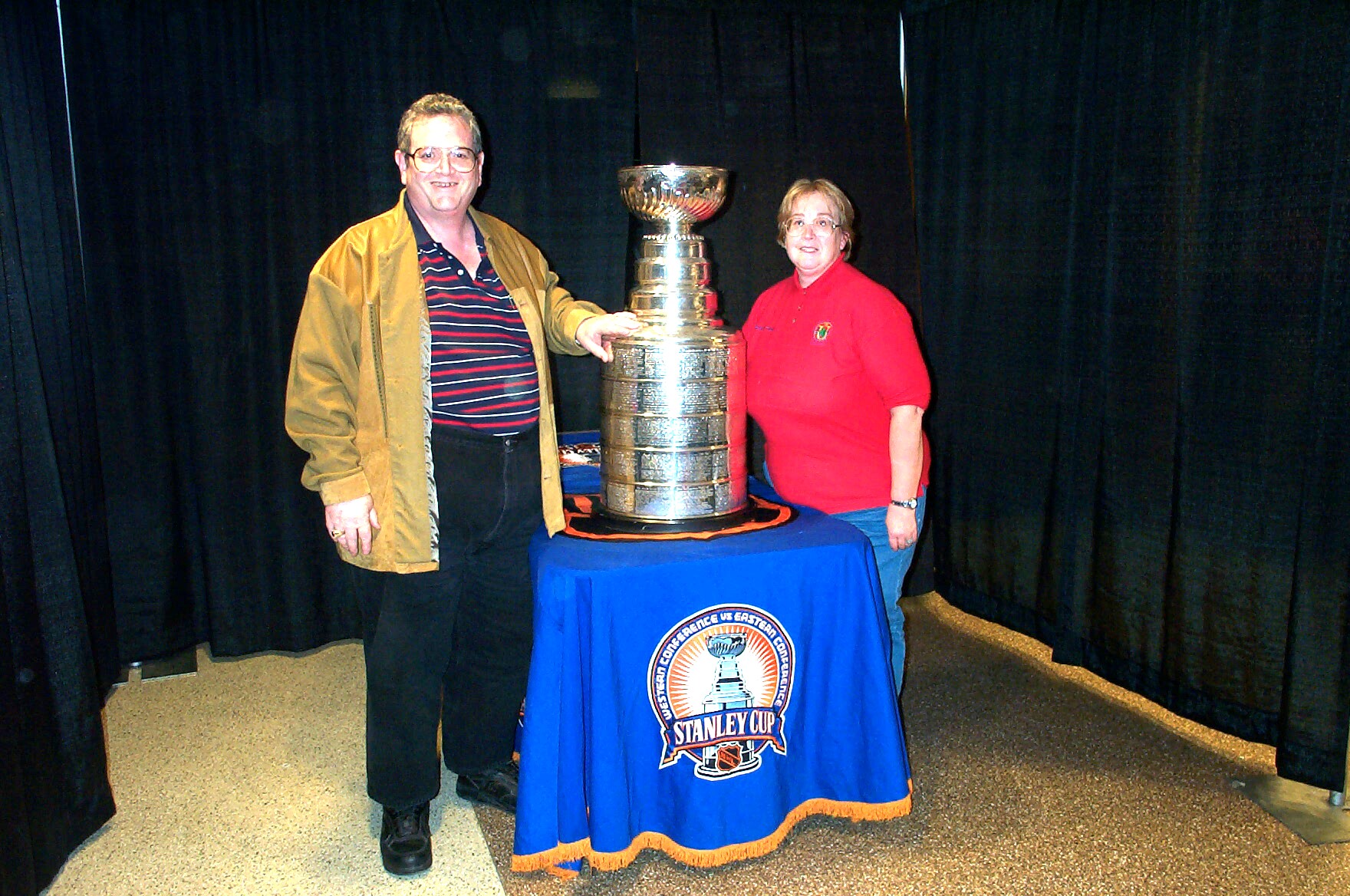 Lord Stanley's Cup came to Laredo! This is a once-in-a-lifetime opportunity to touch history!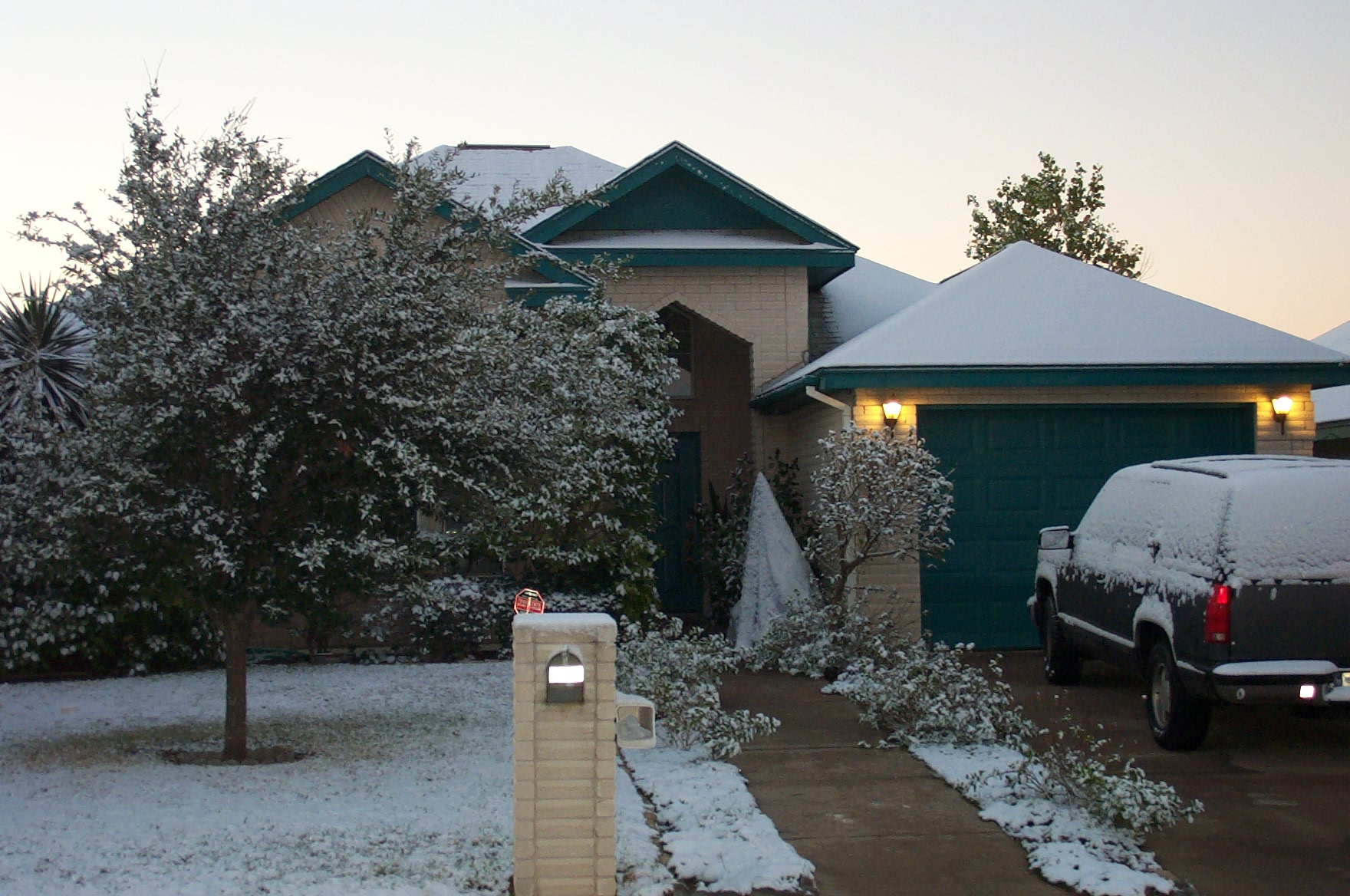 A cold day in hell -- I mean Laredo. The first White Christmas in Laredo's recorded history!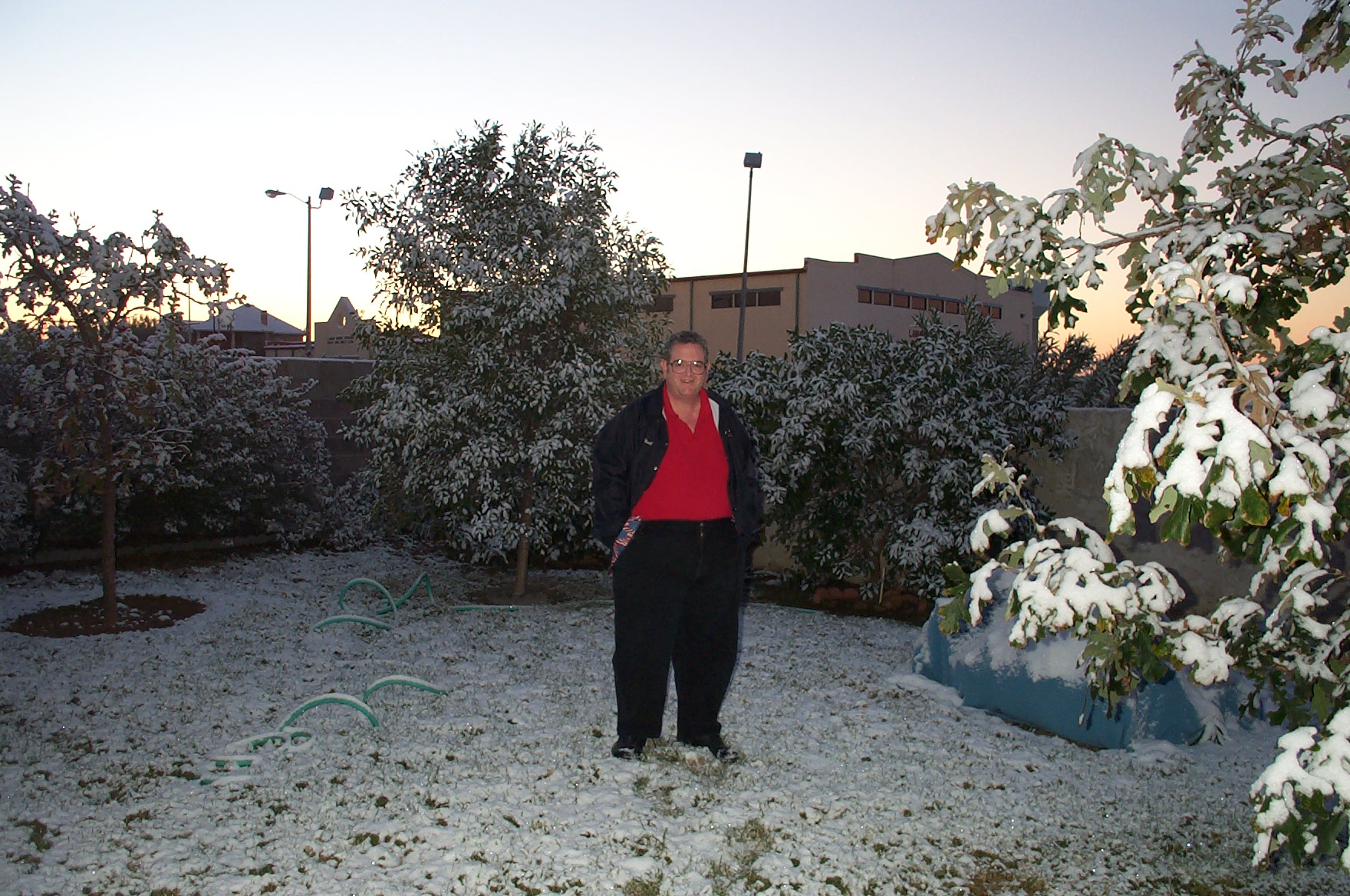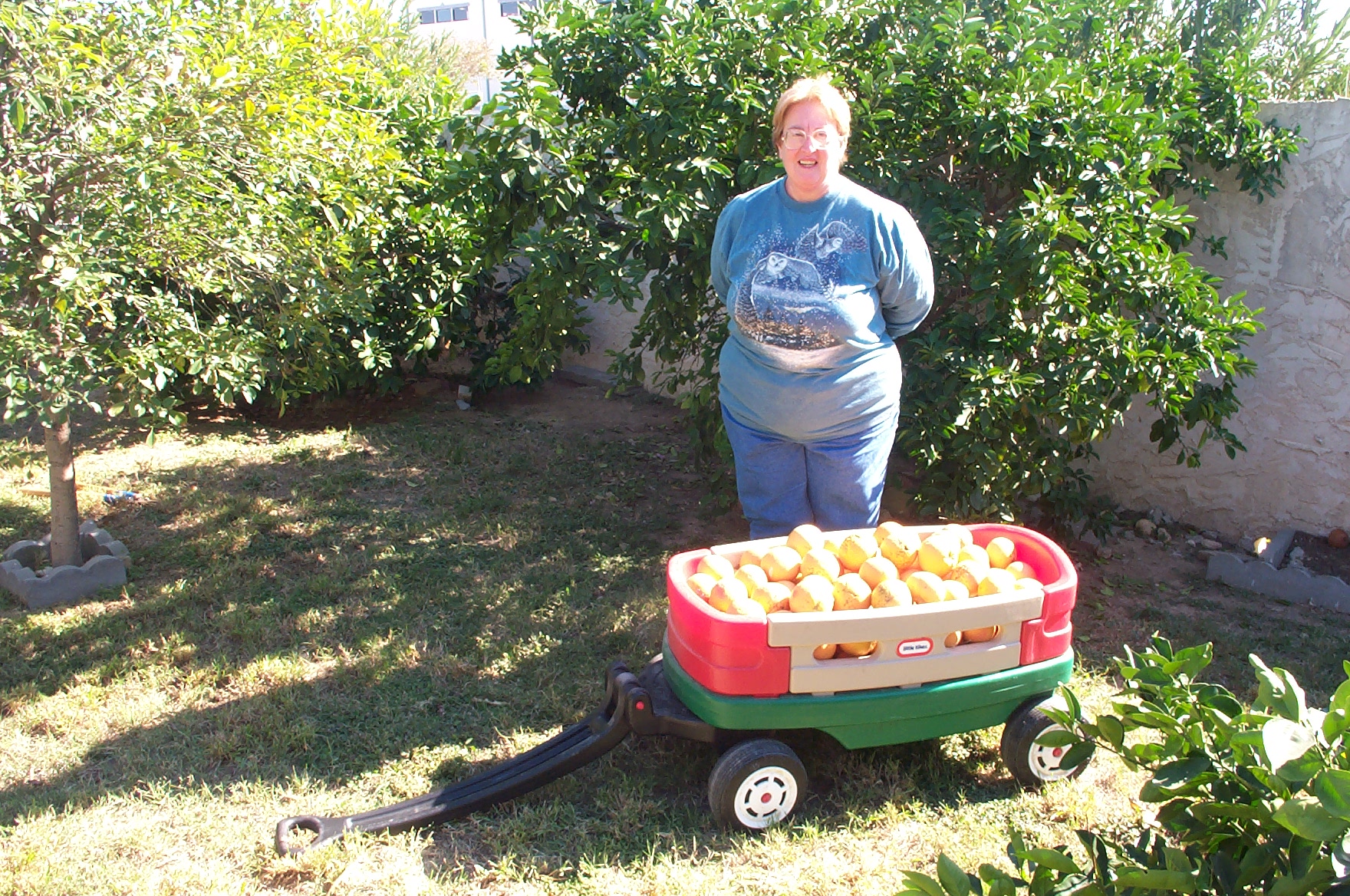 Helen is here, posing with part of our harvest of grapefruit. We got 294 grapefruit, 123 of which are in the wagon!